HoofsnHorns Farm Sanctuary


HoofsnHorns Farm Sanctuary makes soap!

Our soap is amazing! natural fresh combinations of oils, botanicals, sometimes coconut and olive oil,, sometimes calendula, castor oil for a few more bubbles but always creamy  & yummy smelling essential oils or fractionated coconut oils to add fragrance and color,and often special additives like chamomile,lavender or oatmeal

we keep a selection of soap on hand in our farm store, if there is something you would like and don't see, just ask.. we can create many fun shapes and scents for your bathing pleasure!

Our soap is created in small batches in grandmas kitchen at the farm available in the farm shop and by mail order. Bars are hand cut so variations in size and shape are normal. There may even be color changes over time as air and temperatures will affect natural soap with no preservatives.  

Our soap is made with all natural ingredients, scented with essential oils and fragrance oils made from essential oils and fractionated coconut oil recipes vary but may contain coconut oil, castor oil, sunflower oil, olive oil, lard, coffee, raw honey, oatmeal, herbs, or flowers.  

We create bars, blocks, chunks, horses, cows, goats, pigs, frogs, lizards, sleeping kittens & more!

Ready to go available now...

Road Trip size soap

two bars for $5.00

Oatmeal Honey

Pink Grapefruit

Totally Citrus (lemon, tangerine & lime)

some paw prints, fish and bones

available in iimited quanity, ask me!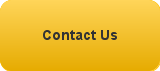 Any questions at all? 

or for help with an order,

 just email me!